MONDAY MORNING IN THE CITY
A few CDs that have landed on my desk in the last few weeks and captured my imagination:
Sickoakes: Seawards
(
Type Recordings
– rel: 20/03/2006)
Another gem for the excellent Type Recordings, a label that's been gaining some fantastic momentum in the last year. Sickoakes is a six-piece instrumental rock band from Stockholm, Sweden, and
Seawards
, their first album, follows the release of the track
Wedding Rings & Bullets In The Same Golden Shrine
on net label Pleasedosomething a while ago. Also perhaps not entirely original, the music featured on this album is rather beautiful and definitely worth a listen. The 22 minute epic
Wedding Rings & Bullets In The Same Golden Shrine Pt. 2
is worth its weight in gold alone!
Glim: Aerial View Of Model
(
Karate Joe Records
– out now)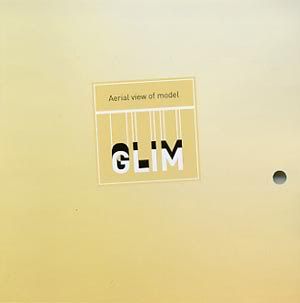 Glim is the project of Andreas Berger, and this, his second album, is a strong collection of beautiful and delicate pieces that are in a similar tone to Deaf Center's recent
Pale Ravine
.
No Movement No Sound No Memories: Removed / Acetate
(Lux Nigra – rel. 13/03/2006)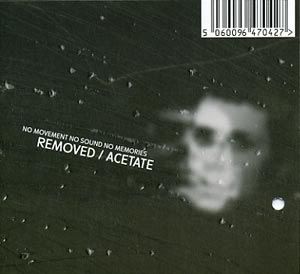 Interesting collection of remixes of two tracks from No Movement No Sound No Memories.
Removed / Acetate
actually collects together two EPs, the band's debut, Removed, originally released in 1999, with the track Edit, plus remixes by Arovane, No. 9, Multipara, Pole and Artificial Duck Flavour, and Acetate, the band's recent EP, with remixes of the track by the likes of DJ Maxximus, Bill Youngman, James Din, Modeselektor and Claro Intelecto.
Toady was also an excellent day post-wise, with new CDs from AFX (
Chosen Lord
– Replex, rel: 10/04/2006), Keith Fullerton Whitman (
Lisbon
- Kranky, rel: 20/03/2006), Glissandro 70 (Self-titled – Constellation, rel: 20/03/2006),
Expanding Electronic Diversity Compilation 2005
(EED, out now) and a few more. More about these as I listen to them…