BACK TO THE FUTURE: A JOURNEY DOWN MEMORY LANE
Another day working from home, and another day spent revisiting my extensive collection of CDs. Receiving AFX's Chosen Lords made me want to give some old (classic) electronic albums an airing:
APHEX TWIN - …I Care Because You Do (Warp Records, 1995)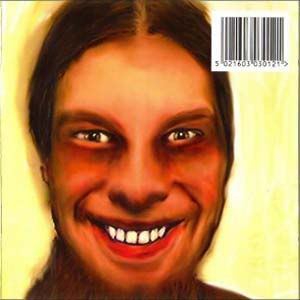 The follow-up to Selected Ambient Works Vol. 2 and definitely a departure from the isolationist formations of this mammoth release,
…I Care Because You Do
kind of set the tone for the direction Richard D. James was going to take later. The album still bears some of the dark atmospheres of SAW2, but there is something quite industrial in many of these tracks.
Icct Hedral
, which would later be reinterpreted by Philip Glass,
Ventolin
or
Cow Cud Is A Twin
are definitely amongst my favourite tracks of his.
MIKE & RICH - Expert Knob Twiddlers (Rephlex, 1996)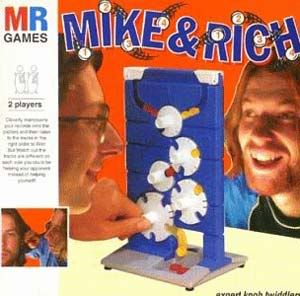 I actually remember buying this in HMV Piccadily Circus during a London trip back then (I used to work with school groups during the summer) and having great expectations about it. Expectations were certainly more than fulfilled, and still are ten years on. Was there EVER an electronic album that sounded more fun than this? I very much doubt it. I read a couple of years ago that RDJ was saying that when you take drugs and piss about, you end up with Expert Knob Twiddlers. This sounded almost as if he regretted to have ever released it… It sure is totally fucked up, a total piss take, but done so cleverly that it is actually perfect. Oh, and this is possibly one of the best album covers I know.
SQUAREPUSHER - Music Has Rotted One Note (Warp Records, 1998)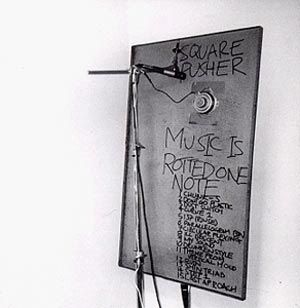 Tom Jenkinson's live acoustic album, except that it's not, really. Everything was played by him though, and he used a wide range or real instruments to come up with what is, in my humble opinion, his best album by a long shot. MHRON is Squarepusher's free-jazz record. In turn incisive and gentle, experiemental and subtle, this is Tom Jenkinson at the top of his game.
SLAG BOOM VAN LOON - Slag Boom Van Loon (Planet Mu, 1998)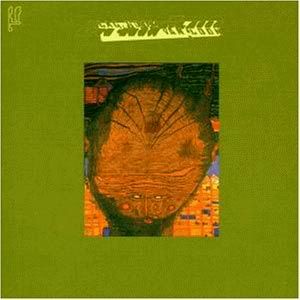 Another fine Paradinas collaboration, this time with electro Dutchman Jochem Paap, AKA Speedy J. The album is more complex and introvert than
Expert Knob Twiddlers
, and in many ways a lot quieter than Speedy J's monumental
Public Energy No. 1
published the year before. This album is nevertheless very original. It was followed by a remix album,
So Soon
, three years later, with contributions from Board Of Canada, Leafcutter John, Four Tet, Matmos, Coil, Pole, Tipper, Horse Opera and µ-ziq.
WAGON CHRIST - Throbbing Pouch (Rising High, 1994)
Follow up to Luke Vibert's ambient debut, Throbbing Pouch was, according to the man, not what Rising High expected of him at all, but it introduced the real Wagon Christ sound, infused with hip-hop, jazz, soul, electro and about everything in between. This template has been adopted by many since, but Vibert is definitely one of a kind when it comes to electronic music. Although he has been mate with Richard D. James, Tom Jenkinson and Mike Paradinas for a long time, he never got as much credit as them until Warp released his acid album
Yoseph
two and a half years ago. Suddenly, everybody got interested in the man, and rightly so I think.