FANTABULOSA!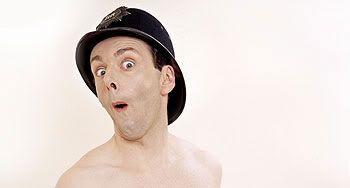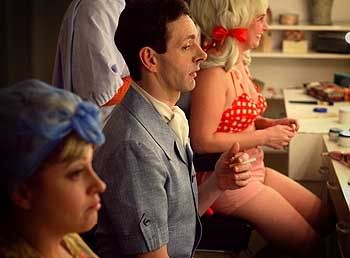 Michael Sheen as Kenneth Williams (Fantabulosa!, BBC Four)
Fantastic program about the life of Kenneth Williams last night on BBC Four.
Fantabulosa!
, based on Williams's Diaries, which were published a few years after his death in 1988, retraced the life of "the man of a thousand voices", with Michael Sheen playing a rather impressive Williams.
Williams kept a diary for over forty years, documenting the highs and lows of his career and his life and exposing his sexual frustrations, torments and obsession with his role as an actor and the way he was perceived by others.
One scene in particular seemed to sum up the character. As workers were digging a hole in the street next to his flat, he gave them an extravagant Kenneth Williams performance from his window, before closing it again and commenting on the expectations of others. He seemed to crave for love and recognition, and never got there, at least in his eyes. He never got the love he so desperately wanted, and despised the Carry On image that has become so emblematic.
Kenneth Williams was a very complex character, "a consummate entertainer who was loved by everyone - with the exception of himself".