VETIVER AND OUR BROTHER THE NATIVE NEW ALBUMS ON FAT-CAT
I recently received two albums from the good people at
Fat-Cat Records
. One of them, the sophomore effort from Vetiver,
To Find Me Gone
, as been on constant rotation ever since it landed on my desk a couple of weeks back, while the second, Our Brother The Native's
Tooth And Claw
is also popping up on a regular basis on my playlist.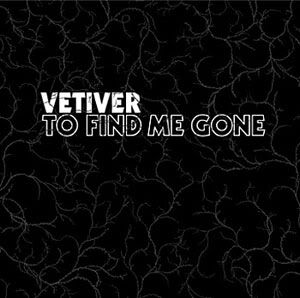 VETIVER To Find Me Gone (Fat-Cat Records, rel. 22/05/2006)
This is what
All Music
has to say about Vetiver: "San Francisco's Vetiver (which is a sweet kind of Indian grass that now grows in California) is the brainchild of songwriter Andy Cabic (Simple Machines). Vetiver began as a trio featuring Cabic singing and playing guitar and banjo with cellist Alissa Anderson and violinist Jim Gaylord. Savant folk prodigy Devendra Banhart joined in 2003, adding a second guitar to the mix."
I owe my encounter with
Vetiver
to Andrew who recommended I give them a try following me getting into Devandra Banhart's stuff. The music of Vetiver is way more straightforward and simple, but it has the same poetic touches and musical qualities. Vetiver's self-titled debut (DiCristina, 2004) was a wonderful enough record, and the EP that followed,
Between
, was a very beautiful short collection of very beautiful songs, but it really feels as Cabic and co have shot into a new dimension with this second album. Not that the sound is very different (the melodies still drip with delicate acoustic tones) but everything sounds so much more mature and steady here, from the arragenements to the melodies, lyrics and voices.
To Find Me Gone
is very subtle and gentle, but also shows some strong angles, especially on tracks such as the foot-stomping
You May Be Blue
,
I Know No Pardon
,
Maureen
,
Won't Be Me
or
Down At El Rio
, which features Banhart on lead vocals. Early versions of
Been So Long
and
Maureen
were featured on
Between
.
To Find Me Gone
is just about as perfect a summer album as one could ever wish for.
OUR BROTHER THE NATIVE Tooth & Claw (Fat-Cat Records, rel. 19/06/2006)Our Brother The Native
is the project of three young American kids, two of them aged 16 and one aged 18, and
Tooth & Claw
is their debut album. OBTN sound a bit like the bastard child of CocoRosie and Animal Collective , which is something of an interesting concept. As the band comprises Michighan-based John Michael Foss and Joshua Bertram, the two founding members, and California-based Chaz Knapp, this album was recorded by the members exchanging embryos of tracks over the Internet. While Foss and Bertram could work together, they had never physically met Knapp until their first live date for a Fat-Cat showcase last February. This however doesn't defflect from the fact that
Tooth & Claw
is a surprisingly fresh and creative record. Although the similarities with CocoRosie are at times a bit too strong, this is compensated by the fact that the twelve tracks collated here are overall very impressive, with wonderful melodic moments constantly taking shape out of the blue (
Welcome To The Arborary
,
Nautical Spirits, Welcome To The Aquarium
,
Sepiidae
).
Tooth & Claw
surely makes for a very enjoyable listening.