ALAIN S. & JANE B.
While in Paris, I had to indulge in a bit of shopping, so I paid a visit to the Fnac in Les Halles, where I bought the new albums from
Alain Souchon
(
La Vie Théodore
) and
Jane Birkin
(
Fictions
). Both were released in recent weeks, and, as I have been a fan of both artists for years, I couldn't resist…
ALAIN SOUCHON La Vie Théodore (Virgin Music France, 2006)
For some reason, I was only half-keen on buying the Souchon one, but, after playing it this morning, I am glad I did. It is very much in line with his previous records. No real innovations, but he is not that kind of artist. Some of the songs on here are truly beautiful (
J'aimais Mieux Quand C'était Toi
,
La Vie Théodore
,
Et Si En Plus Y'a Personne
). Souchon is, in my opinion, a wonderful poet, who has a very child-like vision of life and can present very complex situations under a very simple angle. This is a rare quality, and one that has made me appreciate his work for well over a decade now.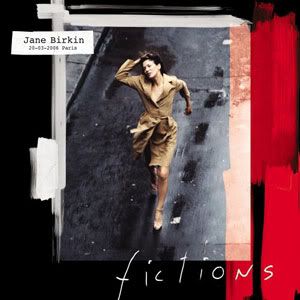 JANE BIRKIN Fictions (Capitol Music France, 2006)
Jane Birkin was, of course, Serge Gainsbourg's most precious muse, and she carried his work with incredible faith and dedication until his death in March 1991. Since, his words have haunted her career, but she has gone on to collaborate with a wide range of French and international artists. Although I don't think any of her albums since have come close to being in the shadow of her work with Gainsbourg, it is good to see her taking risks at a time in her life where she could just live from her back catalogue. Birkin is a truly beautiful woman in every way. She has lost none of that fresh innocence of her twenties that made her so charming and true then. I was lucky enough to see her play at the Royal Festival Hall in 1996, and the experience remains a great moment.
Fictions
is Jane Birkin's first album (almost completely) in English, and follows in the footsteps of
Rendez-Vous
(2004). On this new album, she has collaborated with The Divine Comedy, Gonzales, Rufus Wainwright, Beth Gibbons, The Magic Numbers and many more, and the album features covers of songs by Neil Young (
Harvest Moon
) and Kate Bush (
Mother Stands For Comfort
). The result is a bit hit and miss at times, but overall,
Fictions
remains a rather nice album to listen to when life needs a touch of blue and should be enjoyed in the most selfish way.